The UCLA LGBTQ CRC will reopen for in-person meetings to students, staff, and campus visitors starting September 13th. All visitors will be required to wear a mask and show their UCLA COVID-19 Symptom Monitoring and Vaccination Verification System clearance. If you are not able to meet these requirements, we look forward to meeting with you virtually. ​To set up a virtual appointment, please directly reach out to lgbt@lgbtq.ucla.edu or leave a voicemail at 310-206-3628.
To schedule a virtual meeting with our Director, visit http://calendly.com/andyucla to schedule an appointment.
For questions about programs, trainings and student organization space reservations, please contact our Assistant Director, Liz at elopez@lgbtq.ucla.edu.
For questions about outreach, information sessions, tabling opportunities that require our presence at your event or programs, please contact Minerva "Minnie" Esquivel Gopar at mgopar@lgbtq.ucla.edu.
For questions about the Meal Voucher distribution, please visit the ECRT website here: https://www.studentincrisis.ucla.edu/Economic-Crisis-Response.
For other questions or inquiries, please send us a message (details below) or contact us via Instagram, Facebook, Twitter (@uclalgbtq) or email us at lgbt@lgbtq.ucla.edu.
Covid-19 Community Wellness Guidelines cont.
At the COVID supplies area near the front entrance, there will be hand sanitizer and masks available for anyone who may need it. All community members will not be allowed to enter through the interior entrance of the Center through the Student Activities Center. You must enter through the double door by Bruin Plaza/Ashe Center. Community members utilizing the Center may pick up COVID supplies, such as masks and gloves, area where the safer sex/menstruation products are near the entrance way.
We thank you for your cooperation to ensure the safety and wellbeing of our communities who engage with the physical Center space.
Location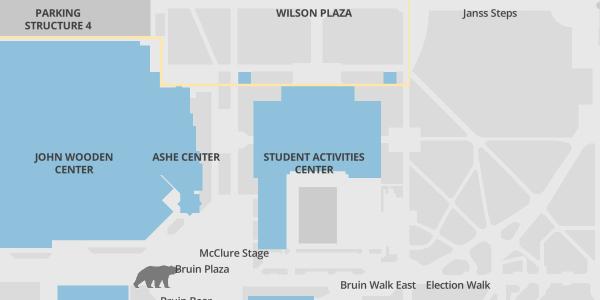 220 Westwood Plaza B36, Student Activities Center, Los Angeles, CA 90095-1579 ( Google Maps )
Contact
Phone
Regular Hours
Monday – Thursday: 9am – 6pm
Friday: 9am – 4pm
Summer Schedule
Monday – Thursday: 9am – 5:00pm
Friday: 9am – 4:00pm
Closed Weekends & University Holidays.
Send Us a Message!
You can reach out to us through direct message anytime on any of our platforms and we will get back to you during our normal operating hours.
For general questions, please email lgbt@lgbtq.ucla.edu or leave a voicemail at 310-206-3628.