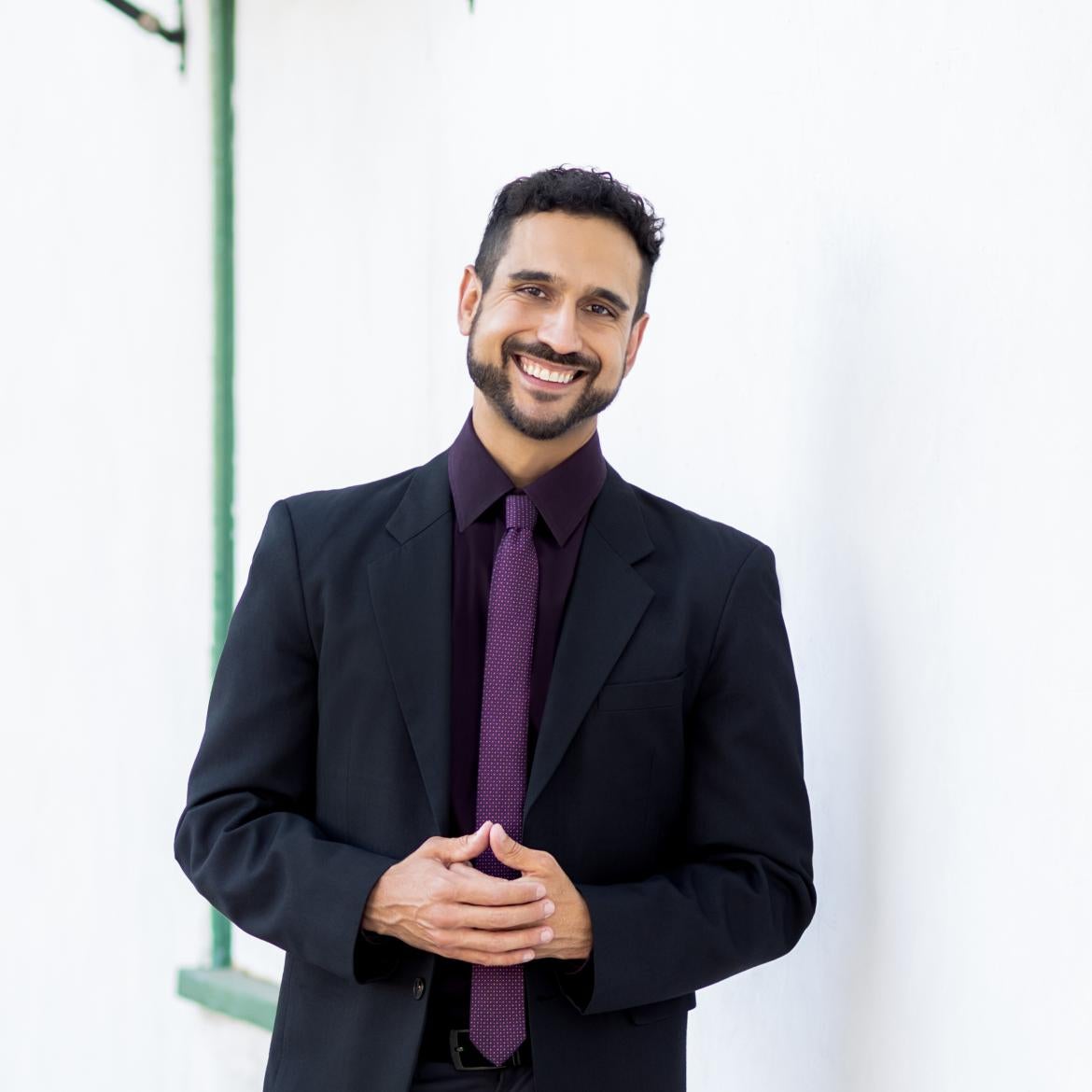 Kevin D. Goodman, PhD
Assistant Director
Email: kgoodman@lgbtq.ucla.edu
Pronouns: he/him/they/them
Over the last 15 years as an independent organizational consultant, scholar-practitioner, and facilitator-educator, Kevin has harnessed intersectionality frameworks to center how we learn about, experience, and collectively shape identity development, intergroup relations, and institutional contexts, particularly in higher education and mission-driven organizations.
Kevin is a SoCal native, a multiracial African American, and a proud first-generation college student. At CSU Long Beach, they completed a B.A. in Psychology, with a Peace Studies interdisciplinary certificate, a Communications minor, and an undergraduate training fellowship in the National Institute of Mental Health's Career Opportunities in Research program. Kevin also was a national finalist on the Speech Forensics team – combining dramatic performance, public speaking, and advocacy – championing diversity topics they later explored in research.
At the University of Michigan, they graduated with a PhD and Master of Science from the Joint Women's & Gender Studies and Psychology program, with concentrations in Personality & Social Contexts, Gender and Feminist Psychology, and Organizational Studies. While there, Kevin served on the boards and organizing committees for various nonprofits, university, and community groups, including a peer conflict resolution program and a leadership development initiative in a cooperative student housing nonprofit, the Coalition for Queer and Trans People of Color, and as a consultant on the DEI Graduate Student Labor Task Force.
Formerly, Kevin was a Visiting Professor in the Social Justice Education graduate program at the University of Massachusetts Amherst, specializing in student and educator development, curriculum design, and intergroup dialogue facilitation. Most recently, they served as an Equity and Inclusion consultant and a public relations professional, specializing in branding and promoting LGBTQ+ and feminist entrepreneurs and thought leaders.
As the Assistant Director, Kevin looks forward to enhancing the center's operations and assessment and evaluation efforts, infusing social justice education and professional development opportunities for graduate and undergraduate interns, stewarding the third iteration of the Queer & Trans Black Indigenous People of Color Student Experience Project (QSEP), a peer-led qualitative research project at UCLA, and building intersectionality-infused campus coalitions and social community among students, staff, faculty, and community partners.