Lavender Graduation is an annual ceremony conducted on numerous campuses to honor lesbian, gay, bisexual, transgender, and queer students and to acknowledge their achievements and contributions to their universities.
Letter to Graduating Students (5/2/2022):
Greetings Bruins,
We are excited to announce that the 2022 Lavender Graduation will be hosted in-person and on-campus at Korn Convocation Hall on Saturday, June 11th from 1-3pm PT! Registration is now open for all undergraduates, graduate, and professional students who would like to participate in this special event intended to uplift LGBTQ graduates at UCLA. As is tradition with Lavender Graduation, will continue to highlight and honor the resilience and talent that exists within our Bruin LGBTQ+ community.
We are thrilled to be celebrating this year's graduates together in-person, and we will also strive to keep our community safe during this joyous occasion. Please note that we will be practicing the same community wellness guidelines that the Center practices for our on-campus programs. We strongly encourage attendees to continue to mask in all indoor spaces for the ceremony. Furthermore, all graduates and their guests will be required to fill out and show a green "cleared" screen via UCLA's Symptom Monitoring Survey.
Lastly, in the spirit of celebrating the accomplishments and resilience of our community members, we encourage all who plan to attend to nominate students, student organizations, staff, and faculty who have left a lasting impact on the UCLA LGBTQ community for our traditional Lavender Graduation awards. Graduates can submit nominations as part of their registration, and other campus community members may do so via our awards submission form.

Please reach out via DM on Instagram @uclalgbtq or email uclalavgrad@gmail.com with any questions.

Congratulations to the Class of 2022!
In community,
UCLA Lavender Graduation Committee
Registration​
Graduates may register via this registration form through May 23, 2022. If you have any questions, please reach out to uclalavgrad@gmail.com.
Tentative Program
Date and Time: Saturday, June 11th from 1:00-3:00 PM PST
Sequence of Events:
Welcome and Land Acknowledgement
Opening Remarks
Keynote Address
Undergraduate and Graduate Student Highlights
Awards Ceremony
LGBTQ Studies Certificate Presentation of Minors
Graduating Student Speaker
Recognition of Graduates
Closing Remarks
Tag the Center on Instagram!
Lavender Graduation will also offer graduates and award recipients the opportunity to be featured on our social media. We would love for our audience of students, alumni, and community members to celebrate along with you. If you tag the LGBTQ CRC at @UCLALGBTQ on an Instagram post featuring yourself, we will repost the image to our Instagram story. Please note that the tag to the Center's Instagram account will count as consent to repost on our story and may be reshared by the official UCLA Instagram account @UCLA. We will not share the images on any other platforms. In addition, your account setting needs to be made public, so we can see the post and have access to reshare. We look forward to seeing what highlights you share with us!
Keynote Speaker
Nick Verreos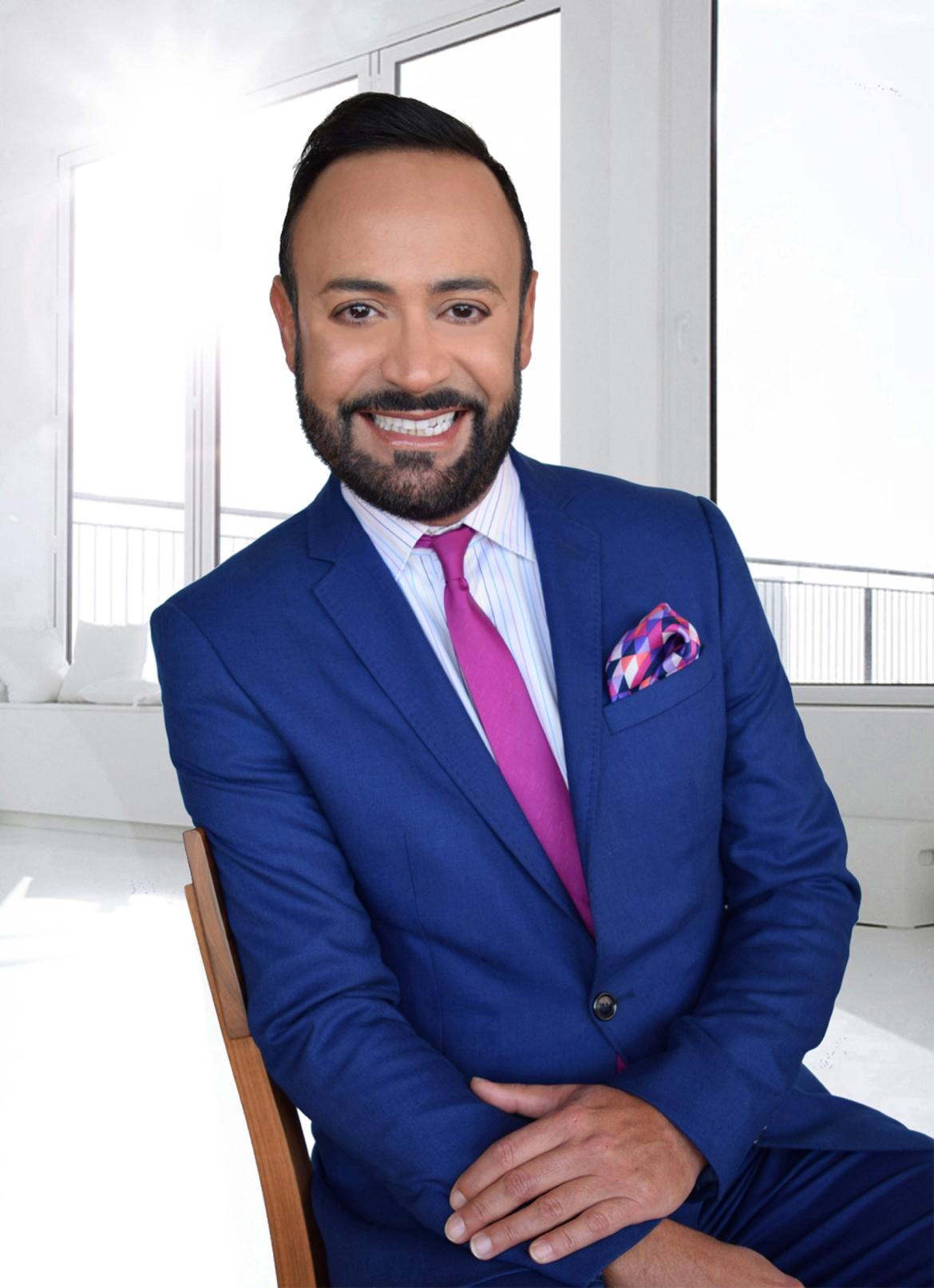 A son of a Greek-American Diplomat and Panamanian mother, Nick Verreos (he/him) received his Bachelor of Arts in Political Science from UCLA in the hopes of following in his father's foreign service footsteps. While he enjoyed studying international relations, he had more sartorial passions and instead pursued his dream of becoming a Fashion Designer.
Nick co-founded NIKOLAKI with his design and business partner David Paul in 2001. His collections of red carpet gowns and cocktail dresses have been worn by celebrities including Beyoncé, Katy Perry, Heidi Klum, Eva Longoria and Carrie Underwood at the Oscars, Golden Globes, Emmys, Grammys and SAG Awards. Nick also has a secondary line, NV Nick Verreos, that has been sold at Lord &Taylor, Nordstrom, and Dillard's as well as on QVC UK and QVC Italy. Nick first received national and international attention after appearing on Bravo's "Project Runway" and now is honored to be a Consulting Producer for the show.
Besides being the Co-Chair of Fashion Design at the Fashion Institute of Design and Merchandising/FIDM, Nick enjoys sharing his knowledge with future Fashion Designers through his four books and very popular YouTube Channel "Fashion School with Nick Verreos", that has over 350,000 subscribers and 10 million views.
Awards
Has a friend, student organization, staff, or faculty member made a large impact in your life and/or the UCLA LGBTQ community? Have you also been involved on-campus as an LGBTQ student? Nominate yourself, a friend, staff, or faculty for an award! Submit an award for a UCLA community member by May 23rd! See the Lavender Graduation Awards page below to read about each award.
In addition to the awards above, the LGBTQ CRC would like to highlight the Matthew B. Palazzolo Memorial Award for Excellence in Leadership and Public Service. Established in 2021 to honor the life and legacy of LGBTQ activist, actor, and Bruin Matthew B. Palazzolo '05, this award is open to any full time UCLA undergraduate or graduate student (not necessarily graduating) who has provided leadership and service to the UCLA LGBTQ+ community during the years of their current degree and who meets the following criteria:
has demonstrated excellence in leadership abilities
has worked to address LGBTQ issues through community and public service
Sponsor Today
Would you like to congratulate UCLA LGBTQ graduates through advertising in our program booklet? Fill out the sponsorship form by May 23, 2022!