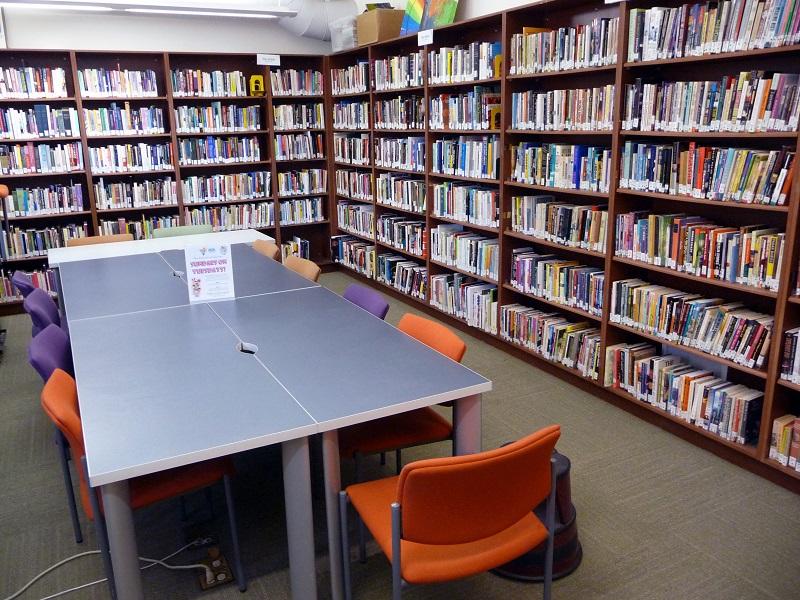 The Rae Lee Siporin Library is one of the largest libraries of its kind at a college or university with nearly 4000 books and periodicals written for and about LGBTQ people as well as a selection of DVDs. Students, faculty, and staff may study here, browse the holdings, or plug in their own laptops to work. Books may be read here or checked out. The libraries holdings can be found on the UCLA Online Catalog. Our check-out system is private and circulation records do not appear on your UCLA account. The Rae Lee Siporin Library is run by a graduate student in the Library and Information Science program at UCLA.
If you have questions or suggestions related to holdings and procedures, feel free to email our Library Intern, Cheryl, at libraryoutreach@g.ucla.edu.
Add to the Rae Lee Siporin Library Collection
You can donate to the Rae Lee Siporin Library by purchasing on of the items off of the Library's Amazon Wish List. Our Wish List reflects titles that have been requested by students, are featured in current UCLA courses, or diversify our collection to more accurately reflect the lived experiences of our intersectional LGBTQ community.
Trans-Kin: A Guide for Family and Friends of Transgender People (Volume 1) Paperback – August 9, 2012
Raising My Rainbow: Adventures in Raising a Fabulous, Gender Creative Son Paperback – September 3, 2013
Getting Bi: Voices of Bisexuals Around the World, Second Edition Paperback – July 1, 2009
The Bisexual's Guide to the Universe: Quips, Tips, and Lists for Those Who Go Both Ways Paperback – October 1, 2006
Transforming Practice: Life Stories of Transgender Men that Change How Health Providers Work Paperback – January 21, 2013