Celebrating 25 Years of Service
The UCLA LGBTQ Campus Resource Center is one of a small number of such centers around the country. With our 4000+ volume Dr. Rae Lee Siporin LGBTQ library, the first David Bohnett Cyber Center for LGBTQ students, and 1600 square feet of what has become home to many LGBTQ+ and ally students, we provide outstanding, nationally recognized services to the UCLA LGBTQ community. Our professional and student staff have trained over 10,000 students, staff, and faculty on how to support LGBTQ+ students through our training program. We are consistently ranked a top LGBTQ and top trans friendly campus in the nation. And we have been a key contributor to significant campus climate and policy changes, such as removing legal names on student identification, allowing trans and nonbinary students to be fully validated and respected for who they are.
With your support through engagement and contributions, we are able to continue and expand this great work. In fact, your support is an important symbol of the way our services are valued.
I hope you will consider engaging with our Center or making a contribution as we achieve the academic mission of UCLA by helping our LGBTQ students persist to graduation and become outstanding members of the community, wherever they may go. If you would like to make an online donation, you may visit our secure UCLA LGBTQ online giving site.
Engagement Opportunities for Alumni and Supporters:
Participation in one or more of our annual programs, such as the Welcome Back Resource Fair, Lavender Graduation, the Leadership Retreat, annual networking events. More information about these events are listed below.
Attend or volunteer to support Lavender Graduation
Join us for a panel discussion on your lived experiences and/or career
Lead a program relevant to our students interests and your expertise
Join a weekly affinity space as a guest speaker/visitor
Giving Opportunities
If you'd like to support the ever-evolving needs of UCLA's LGBTQIA+ students, you can contribute to the following giving opportunities by making a contribution at this link. You may also contact Willie West, Director of Development, Student Affairs at wwest@support.ucla.edu.
Endowing the Director's Chair
Securing a director role will assist the Center's forward thinking over next 5-10 years. This endowment would create opportunities to reallocate existing funds to support our critical programming and services and other professional and student staff positions, including creating opportunities for graduate students in higher education administration and undergraduate student counseling to train in these areas to fill demand as more institutions establish LGBTQ Centers and staff. This opportunity provides for the continued growth, research, and development of the LGBTQ Campus Resource Center. Having permanent funding for the Director would allow existing funds to support a second fulltime dedicated professional staff member to provide direct services, low-level counseling and support to LGBTQ students in need, as well to develop innovative and forward thinking programs to enhance the campus life and climate for UCLA's LGBTQ students.
Donating to the Family Fund
Each year students come out to their parents. Many are loved and accepted even as their parents struggle to understand. Some, however, are removed from their homes, disowned by their parents, or otherwise separated from their education money. This fund establishes emergency assistance for students whose families have withdrawn funding from their education. With this fund, students may remain in school while figuring our how best to continue funding their education.
General Funds & Program Support
Gifts made to our general fund of any amount are appreciated and provide base of funding to be used where they are needed most. Your support to this fund will provide resources to the following areas:
Emergency Funding for LGBTQ Students in Crisis
Supporting the needs of trans students who are navigating the process of transition
Undergraduate and Graduate Student Internships
Events and Programs, including our annual Lavender Graduation ceremony
Supporting our Advocacy Committee
Research
LGBTQ Allyship Training for Students, Staff, and Faculty
Technology & Equipment
Student Leadership Training
Our ongoing QTBIPOC Assessment
Please don't hesitate to call me at (310) 206-3628 to talk about the substantial ways that you can help support our work.

Andy Cofino (he/him), Director
Supporting the UCLA LGBTQ+ Community for Over 25 Years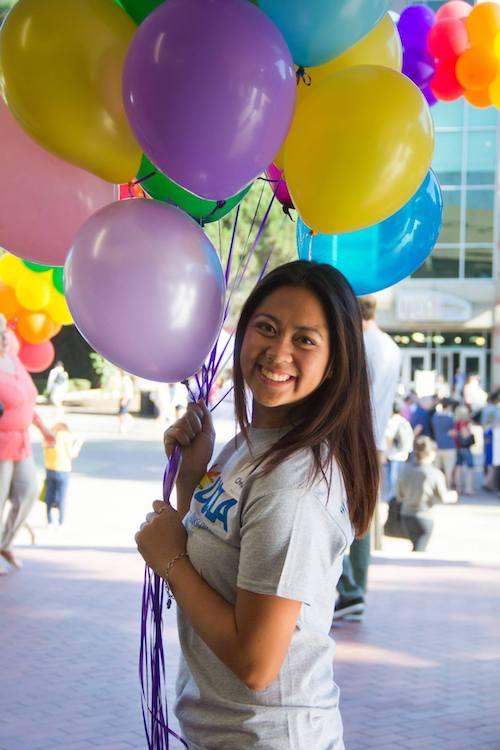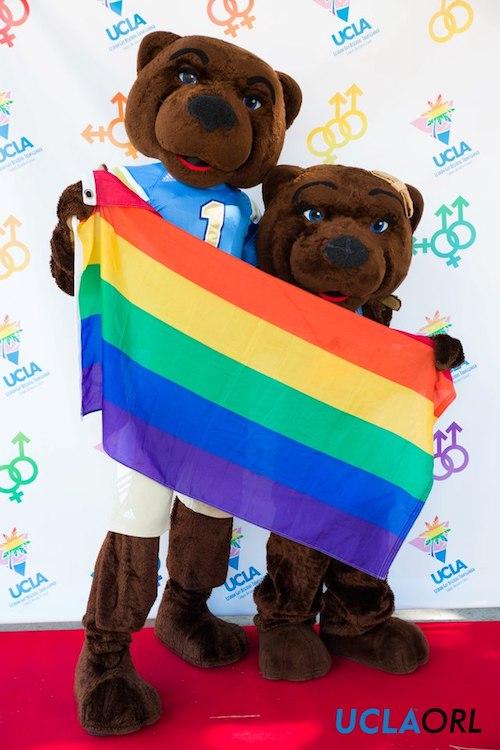 Privacy Notice
Privacy Notice: The 1977 California Information Practices Act requires UCLA to inform individuals asked to supply information about themselves of the following: UCLA is requesting this information to update general resource files of its University relations Departments. Furnishing the information is strictly voluntary and will be maintained confidentially. The information may be used by other University departments in the regular course of business but will not be disseminated to others except if required by law. You have the right to review your own data file. Inquiries should be forwarded to the Assistant Vice Chancellor-Finance and Information Management. UCLA University Relations Department, 405 Hilgard Avenue, Los Angeles, CA 90024. Donor's Consent The University is grateful for the support from friends and alumni. One of the ways our thanks is expressed is through listing the names of donors in various publications. Should you wish that your name appear as a donor, please notify us if you have not already done so.

The UCLA Foundation The UCLA Foundation is a California non-profit public benefit corporation organized for the purpose of encouraging voluntary private gift, trust, and bequests for the benefit of the UCLA campus. Responsibility for the governance of The Foundation, including investments, is vested in its Board of Trustees. The Foundation's policy is to invest on a short-term basis all gifts until five percent (5%) of the principal is earned for the support of UCLA Development and related programs, unless gift instructions or appropriate campus administrator select to provide this amount immediately. With the exception of gifts for endowment purposes, additional investment will also support these activities. If you do not want to receive further fundraising communications from the UCLA LGBTQ Center, please contact Andy Cofino, UCLA LGBTQ Center, 220 Westwood Plaza, Suite B36, Los Angeles, CA 90095-1579.