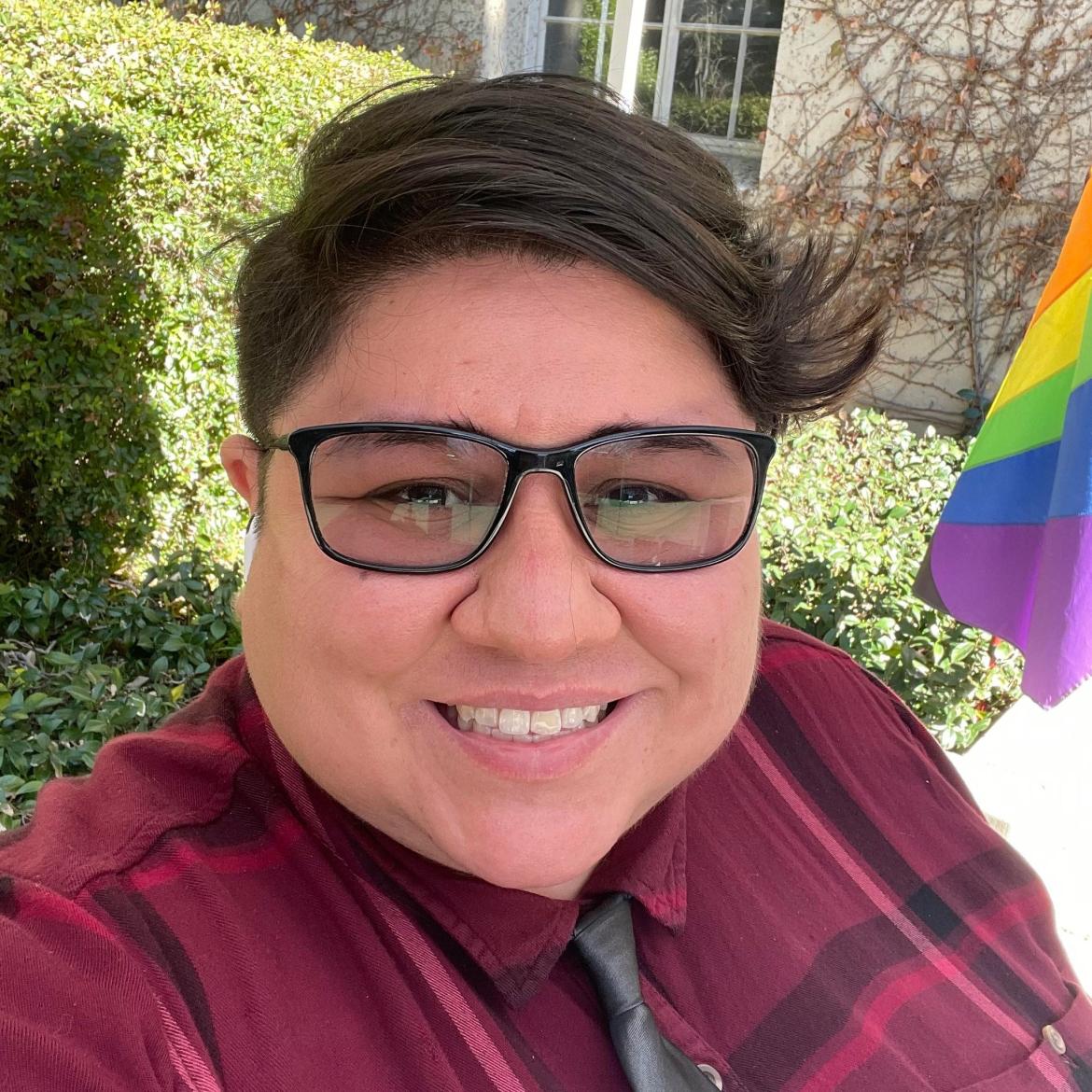 Minerva ("Minnie") Esquivel Gopar
Administrative Coordinator
Email: mgopar@lgbtq.ucla.edu
Pronouns: they/she/elle/ella
Minerva ("Minnie") Esquivel Gopar is an alumnus from the University of California, Los Angeles. They earned a Bachelor of Arts degree in American Literature and Culture and Gender Studies with a minor in Lesbian, Gay, Bisexual, Transgender, Queer studies. They also earned a Certificate in Paralegal Studies from UCLA Extension. They are currently pursuing a Master of Library and Information Science at the SJSU School of Information.
As a first-gen child of immigrants, queer, lesbian, Latine, Xicana, feminist, nonbinary, POC, issues of social justice are paramount to their identity. It is their deeply held understanding that progressive social justice movements are vital to ensuring the betterment of humanity and the bedrock for a true egalitarian future in this world. Most recently, they served as the Executive Administrator at the Williams Institute. They worked on various facets of administrative and programmatic support. Prior to joining Williams in 2017, they worked as a Paralegal where they managed a large and diverse client caseload while providing high-level administrative and paralegal support to partners and associates at the immigration law firm.
Before that, they were the Office Coordinator for AAP Counseling at UCLA. They are a book reader, foodie, coffee drinker, gamer, cat and dog lover, and music aficionado. In their spare time, they like to spend time with their wife, five cats and guinea pig, hang out with friends and family, Pokemon GO, play Hades, cook, and navigate through the world doing as much good as possible.